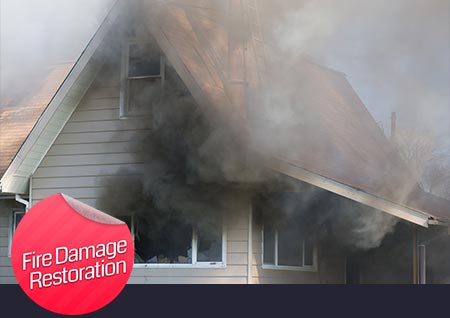 You've had a fire. Now you have to deal with the reality of massive damage to your home or office. It seems so completely overwhelming. Is there any chance that anything can be restored and saved? Well, there is only one way to find out. Call in the experts at Houston Carpet Cleaners for a free, no obligations quote.
Remember that Houston Carpet Cleaners are at your service 24 hours a day, 7 days a week, so that even in those totally devastating moments, our experts will be on hand to serve you.
Emergency Damage Experts
Unfortunately, Houston Carpet Cleaners service has a ton of experience in fire restoration. But fortunately for you - the victim of a fire - we know the best, most efficient, cleanest, and healthiest way to deal with your property. We only use the best products to deal with smoke odor and we will deodorize and disinfect everything that requires treatment as well as provide you with other services like carpet cleaning when the job is done. Our staff is extremely competent and well trained and ready to face any emergency fire damage that is presented to them.
We Work With Your Insurance Company
Houston Carpet Cleaners' experts produce little short of miracles and do not leave anything untreated. We complete the job from beginning to end and clean up as we work too. No matter what kind of fire you have endured, or how bad you think it is, the experts at Houston Carpet Cleaners will come in and repair the damage.. We'll also prepare an insurance statement and work them in the way you see fit.
Do not make a bad situation worse! Contact our Houston Carpet Cleaners headquarters immediately to start restoring your life after a fire. Want a free estimate? Call 713-936-5770