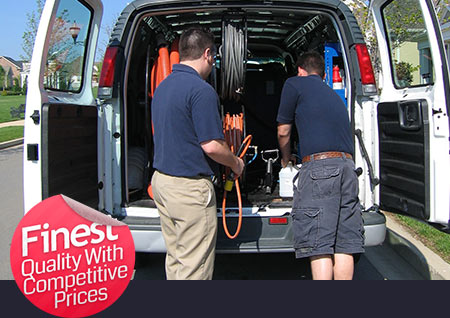 Carpet cleaning technicians are called technicians for a reason. There are many technical aspects to cleaning services, from the right techniques and methods used, to choosing the right cleaning products, and down to making sure they are suitable for the type of item being cleaned and its material. At Houston Carpet Cleaners, we hire only professionals who know what they are doing, showing their skills and expertise every day to every customer, providing the best possible results.
Green Cleaning Products for Your Health
For a start, you should know that Houston Carpet Cleaners only uses modern and highest quality products for all its cleaning services. It takes time to assess what particular products (or combination of products) a client needs, and to know what best suits their carpet or furniture. Would it be better to use dry steam, a hot water treatment, perhaps various shampoo applications? Or maybe your carpets, windows, drapes, blinds, furniture, rugs, upholstery, etc., requires foam cleaning, bonnet (using a special pad) cleaning, absorbent dry compounds or deep carpet cleaning.
There are so many different materials used in products today that cleaning products must be able to respond to these so that each individual product you own is cleaned as per its specific requirements.
Our Aim is Prolonging the Life of your Carpets, Floors and Furniture
When you hire a cleaning company to do a top quality job, you probably want to know specifically what does Houston Carpet Cleaners do to improve the condition of your home and ensure that it can easily be maintained for cleanliness over the coming months and even years. Houston Carpet Cleaners does that with an assessment to the client of what methods will be used and. We seek to ensure your products have an extended life span.
We Will Help You Maintain Your Carpets throughout the Year
What does this technical information mean - on a practical level - for you, the consumer? Ultimately your rooms will not only be sparkling clean, but also have a fresh fragrance and all your carpets, upholstery, wood floors, and windows will enjoy a longer and better quality lifespan. Your home will be free from all allergies, and especially dust particles.
Furthermore, in order to maintain your carpet between cleanings Houston Carpet Cleaners recommends you vacuum them at least once a week with a proper vacuum cleaner (that has a beater bar to loosen soil from the carpets and a powerful vacuuming function) with rotating brushes; your vacuum cleaner should have strong suction and a good set of brushes that will last long. But before you yourself start to try and treat your carpets or upholstery, talk to the experts at Houston Carpet Cleaners for further discussion and advice.
Our cleaning process includes several steps: