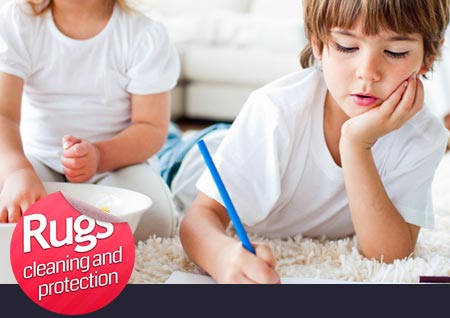 Whether you are the owner of an antique rug heirloom or simply want to remove a pet stain from a store bought area rug, Houston Carpet Cleaners' licensed and certified cleaning professionals are just a free pickup or delivery away.
Rug cleaning can be performed at your commercial or residential space or at our privately owned cleaning facility. Synthetic rugs are typically cleaned on the spot since they are less delicate and designed for modern day cleaning equipment. Older hand woven rugs, which are often made of natural fibers, will require a different kind of cleaning and a different kind of cleaning space. In fact, while over moisturization is disadvantageous for both synthetic and natural rug fibers, the risk is often higher with Oriental and Persian rugs because this kind of damage will permanently damage the rug and thus lower its value.
What We Can Do That Your Vacuum Can't
When cleaning a rug, the results are similar to those found in carpet cleaning. In other words, professional carpet and rug cleaners have the proper tools to reach between rug fibers to remove the dirt, soil, and other bacteria that regular vacuums can not reach. The sudden clearing of rug fibers, in addition to the cleaning solutions applied during the cleaning process, actually leaves your rug looking cleaner, brighter, and more colorful in only a matter of minutes.
As mentioned above, all of our pick up and delivery are at no extra cost to you. For more information on what kind of cleaning your particular rug requires, please contact our very capable customer service staff. When you call, make sure to ask about our free over the phone or on-site price estimate!