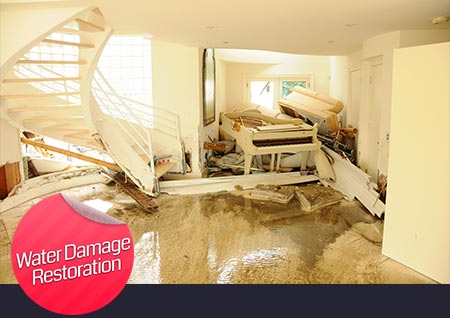 Professional Restoration Services
A flood is simply a horrible thing. It's even worse if it happens to you or someone you know and love. To think that someone's whole life and home has been potentially destroyed forever is just beyond a terrible thought. But here is the key word - potentially.
What one needs to realize is that with the help of the experts at Houston Carpet Cleaners, this need not be the case. It may initially seem that all is lost, but Houston Carpet Cleaners' personnel have seen this type of damage time and again and have worked for many years developing techniques to ensure the best restoration of homes and offices so that a flood does not have to destroy your life.
We Handle Restoration of All Sizes
No matter what size problem you are encountering - from an overflowing sink to a burst water main - call Houston Carpet Cleaners. We will immediately come to assess the situation and take care of the damage so that any water or flood damage, to your furniture or anything else, is kept to a minimal. Our sophisticated equipment and trained staff are brought to your premises to guarantee the highest level of damage control to your property and furnishings.
We also work with the insurance company of your choice!
Don't let this catastrophe ruin your life - call our experts at Houston Carpet Cleaners today and let us help you out.
Emergency Services 24/7
Houston Carpet Cleaners employs a special emergency team, on call 24 hours a day, 7 days a week that will immediately come to your property and begin work. Our methods include: water extraction and removal; the rapid drying of all fabric based materials including carpets, rugs, mats, as well as other types of floors and walls. We ensure top quality furniture cleaning; dehumidification; deodorizing; disinfecting and removing mildew and bad odors. In other words, Houston Carpet Cleaners' emergency water damage restoration staff will not stop until your home is restored.