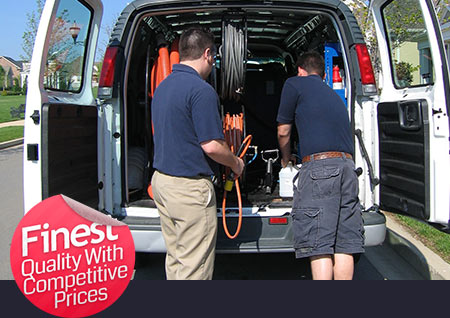 Your health is very important to us at Houston Carpet cleaners. We take pride in choosing the best and most effective cleaning products, so your home feels clean and refreshed every time we clean it. Our team of experts will extract dirt from your carpets, rugs and upholstery providing you and your family with a healthier environment. Our professional cleaning team in Houston TX will make your home, office or business feel more welcoming, as it should.
Let Us Help You Keep Your Allergies in Check
Deep and thorough cleaning is essential, especially to people suffering from allergies. To keep allergies at bay, dirt, pollutants and contaminants need to be kept away. To an allergic person, or even any child, there is nothing worse than coming to find a stale and dirty environment, filled with hazardous air borne particles. If you haven't cleaned in a while, no matter how deep you try to clean your carpets and your furniture, the dust will stay stuck in there. Moreover, dirt, bacteria, pollen and even fungus can be in there, and you wouldn't know. Surface cleaning is not enough, you need to have a more thorough cleaning every once in a while (and at least once a year).
Increase Your Health Awareness
Once you know all the information above, you cannot and should not ignore it. We, at Houston Carpet Cleaners, emphasize the importance of a healthy & clean environment. We clean every item in your home, with the right equipment, detergents and solutions to provide you with a healthier environment. We use environment friendly cleaning products, which do not pose a risk to your home, family, children or pets.
These products have been selected specifically to provide you with all the benefits of professional cleaning, removing the hazardous pollutants and dirt from your home. Every time we leave a customer's home, their home feels better than new - everything in place, clean and refreshed, and it smells great.
The Best Cleaning Service Demands the Best Cleaning Products
As we mentioned, Houston Carpet Cleaners is interested in both the products and the methods to provide our customers with the best results. Cleaning a house is one thing, but cleaning it right and making it healthier is a different thing. Being environment friendly and health-conscious, requires methods and techniques that non-professional cleaners will take years to learn, if they ever do. Houston Carpet Cleaners' focus is to get you the best of all worlds. Our goal is to provide you a cleaner and healthier living environment, in the long term and in the short term.
Happiness in Cleanliness
Whatever the condition of your home is, have no fear! Houston Carpet Cleaners' professional team of technicians know exactly how to clean your carpets & upholstery. We will make sure your home is safe and clean of all contaminants, including the stuff that's barely or not visible at all, such as: pollen, bacteria, dust mites, and other contaminants absorbed deep in your carpets, rugs and upholstery. We're also able to provide you with air duct cleaning, so you don't circulate all the dust and dirt every time you use your HVAC or furnace. You would be surprised at the amount of dirt and contaminants we will remove, even if you clean on a regular basis. Ask our technician to show you what they removed from your home after cleaning. You'll be blown away (and so will the dirt).
Our main concern is to leave your home as clean as possible. Clean carpets, clean upholstery, clean rugs and any other cleaning service you'd like to have. By cleaning your home with Houston Carpet Cleaners you will decrease the potential allergies.
We hope you will enjoy a fresher, cleaner and healthier environment and choose Houston Carpet Cleaning to ensure your healthy, safe and super clean environment.