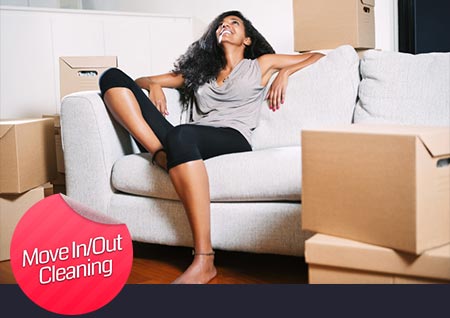 Have you just spent the last few months organizing the sale of your old house and the move to your new one? Have you thought about how you plan to move AND completely clean your old home in a time crunch? What about the home you're moving into? Don't you want to start off in your new place knowing it is perfectly sanitized for you?
Home Cleaning Details
Count on Houston Carpet Cleaners to be on the move with you! Our Move In Move Out cleaning package takes care of your cleaning responsibilities thoroughly, efficiently, quickly, and to top quality standards. Let us clean out those corners and ceilings, fans, and air ducts. No matter what the job requires, the experts at Houston Carpet Cleaners will be able to restore it to better than new.
Save Time And Energy With US!
Hiring a professional cleaning crew helps lighten the load. We can clean your carpets, eliminate pesky grimes, smudges, dust particles and other contaminants from the house you are leaving as well as the one you are moving into. Why settle for half clean when you can have totally, absolutely, and 100% clean with Houston Carpet Cleaners?
Have one less thing to stress over on move in, move out day. Contact Houston Carpet Cleaners service for a free estimate.