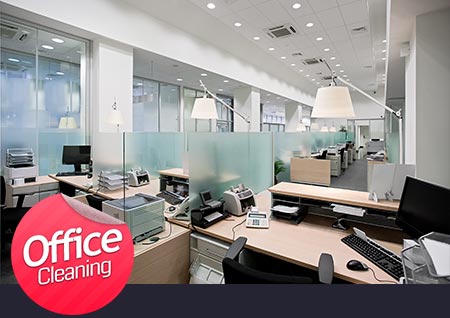 Our office cleaning services just makes sense. Running a successful business in Houston can be a real burden. Taking care of everything by yourself or by your in house staff proves, in many cases, ineffective and not profitable.
Mid sized and small businesses often don't have the resources or the time to deal with proper cleaning maintenance. Piles of shambled paper, stapler pins, tissues, dirty windows, grimy wooden floors, and the occasional tic tac tend to accumulate over time and make up an irritating unhealthy work space. So what's there to do? Get the Houston Carpet Cleaners experts over for a free estimate and see how affordable our prices are.
We pledge that our Houston Carpet Cleaners professionals will help you save on office cleaning time, restore your working environment to its original tidiness and beauty and provide you with a long term, lasting, cleaning solution that's affordable and profitable for your business. We clean business offices faster and better freeing up time for you - the owner - to focus only on immediate tasks related to your business. Why should you spend time on upholstery cleaning when you should spend more time on making money?
Office cleaning is a service provided by Houston Carpet Cleaners. To get started in improving the overall efficiency of your business, give us a call today, toll free at (888) 592-1896 and get a free estimate.